Main Library
09:00 - 22:00
Lam Kan Special Collection
09:00 - 13:00, 14:30 - 17:30
Library (Taipa Campus)
10:00 - 20:00
New Trial e-Books: ScienceDirect eBooks
Item request has been placed!
×
Item request cannot be made.
×
Processing Request
The MPI Library gives you TRIAL access to ScienceDirect eBooks.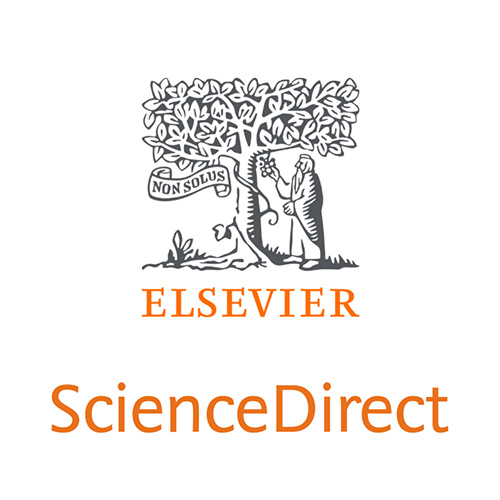 It provides access to more than 30,000 titles in ScienceDirect (copyrighted by Elsevier) across all content types and all years. The book titles include textbooks, monographs, books series and handbook volumes as well as major reference works across the science, technology, health sciences, social science and humanities disciplines.
Find the latest updated title list from HERE.
TRIAL ACCESS DATES: available through 06/12/2020
In order to help you make full use of this trial, an online training will be held on 28 October, 2020. You are welcome to join!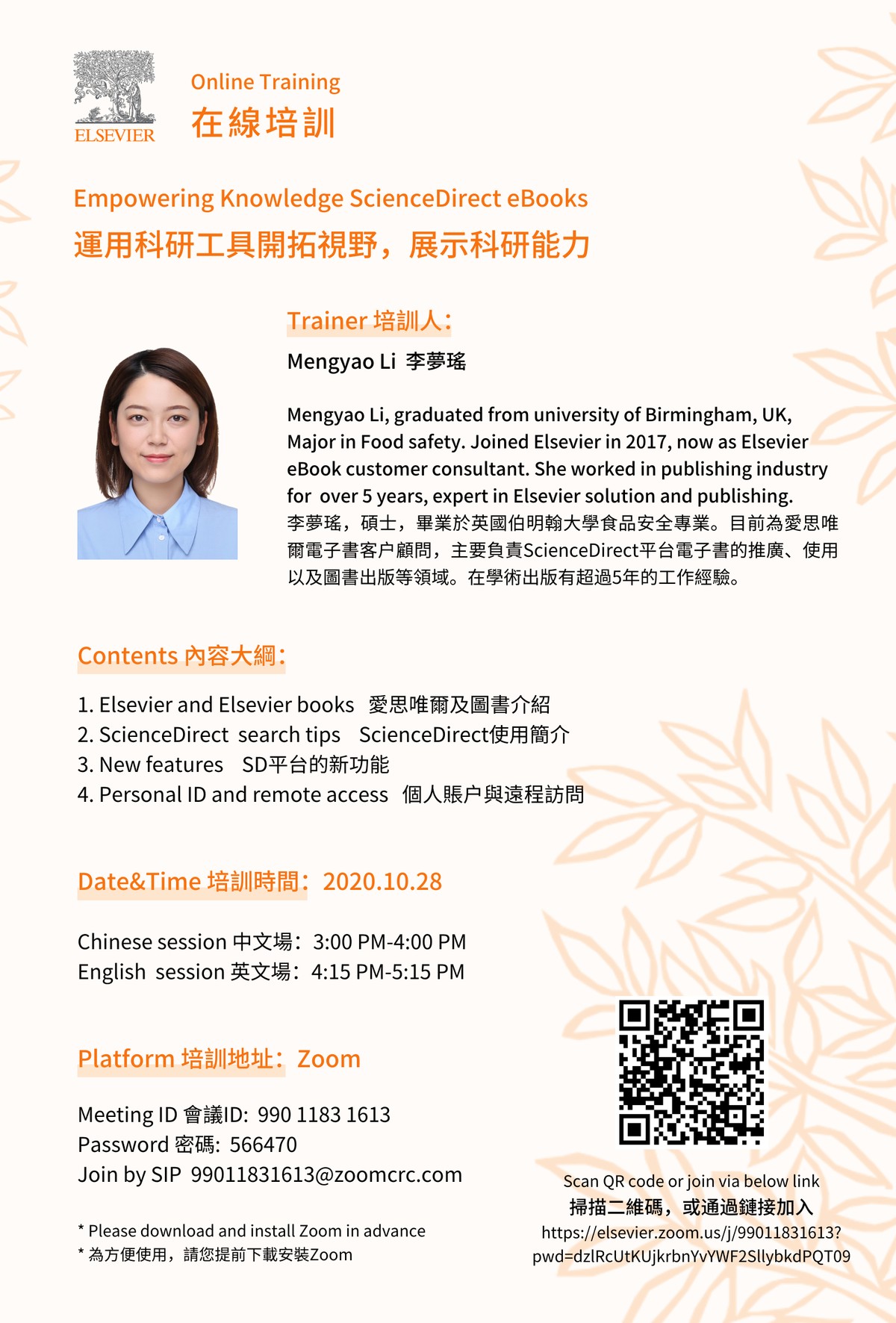 Your usage and comments are very important for the library to decide whether to subscribe to the new databases. Please feel free to contact MPI Library with any feedback or inquiry you might have regarding this database.