Main Library
10:00 - 18:00
Library (Taipa Campus)
10:00 - 18:00
Lam Kan Special Collection
Temporarily Closed
Database of the Month: 哈佛商業評論影音知識庫 (Harvard Business Review Video)
Item request has been placed!
×
Item request cannot be made.
×
Processing Request
哈佛商業評論影音知識庫 (Harvard Business Review Video) contains more than 300 wonderful master speeches and dialogue videos, interviewed by digital content directors and senior editors of Harvard Business School of Harvard University. The HBR video includes interviews with international top masters, such as Daniel Goleman, one of the world's renowned psychologists, former science journalist for the New York Times, Marshall Goldsmith, world-renowned business educator and coach, Josh Bernoff, author of Groundswell-Winning in a World Transformed by Social Technologies, etc.
By watching the videos, you can explore innovative ideas in management, strategy, organization and other fields. Each video is equipped with Chinese subtitles and is provided further reading articles. Some videos provide transcript in both Chinese and English, making it easier for you to learn the experts' insightful management theory.
A new platform has just been launched in 2021 with new features! DON'T wait, experience it now!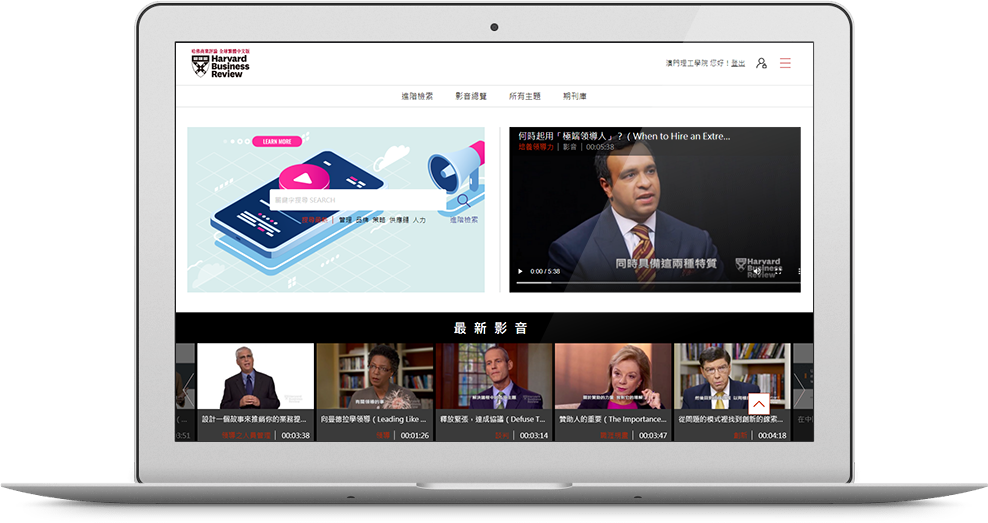 We have MORE Harvard Business Review's…