Library (Taipa Campus)
Closed
Main Library
10:00 - 17:00
Lam Kan Special Collection
Closed
Item request has been placed!
×
Item request cannot be made.
×
Processing Request
In light of the current situation of the novel coronavirus pneumonia pandemic, the Library will reopen with limited hours to
staff and students
ONLY starting from Wednesday 13 May 2020. (
Read More
)
Book Exhibition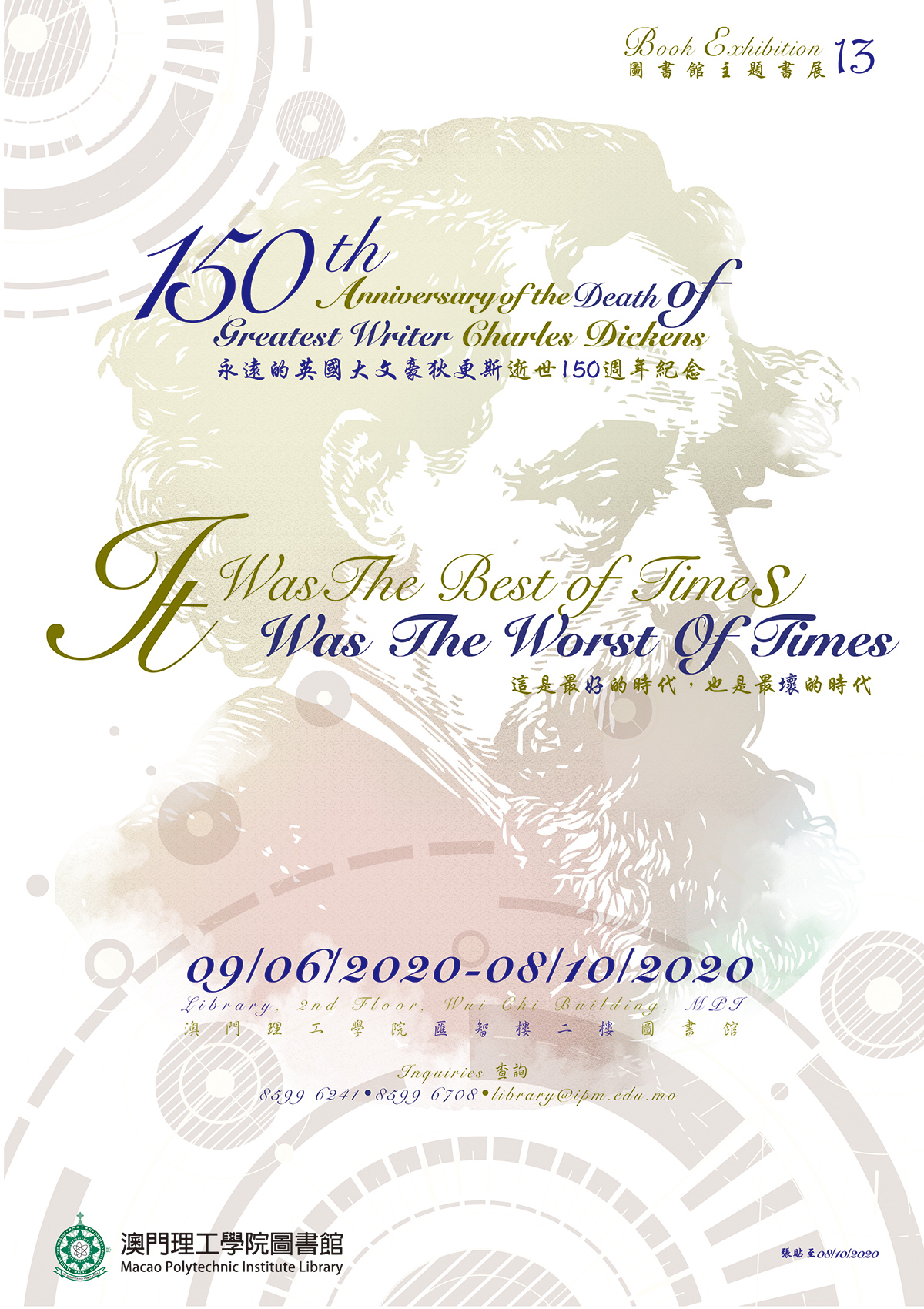 Book Exhibition XIII
"It Was The Best of Times, It Was The Worst Of Times" - 150th Anniversary of the Death of Greatest Writer Charles Dickens
09/06/2020 - 08/10/2020
Upcoming Events
No upcoming events currently.
Enter your search terms, or leave the search box empty to search with only the COVID-19 filter.