Main Library
09:30 - 20:00
Library (Taipa Campus)
10:00 - 20:00
Lam Kan Special Collection
09:00 - 13:00, 14:30 - 17:30
Item request has been placed!
×
Item request cannot be made.
×
Processing Request
Book Exhibition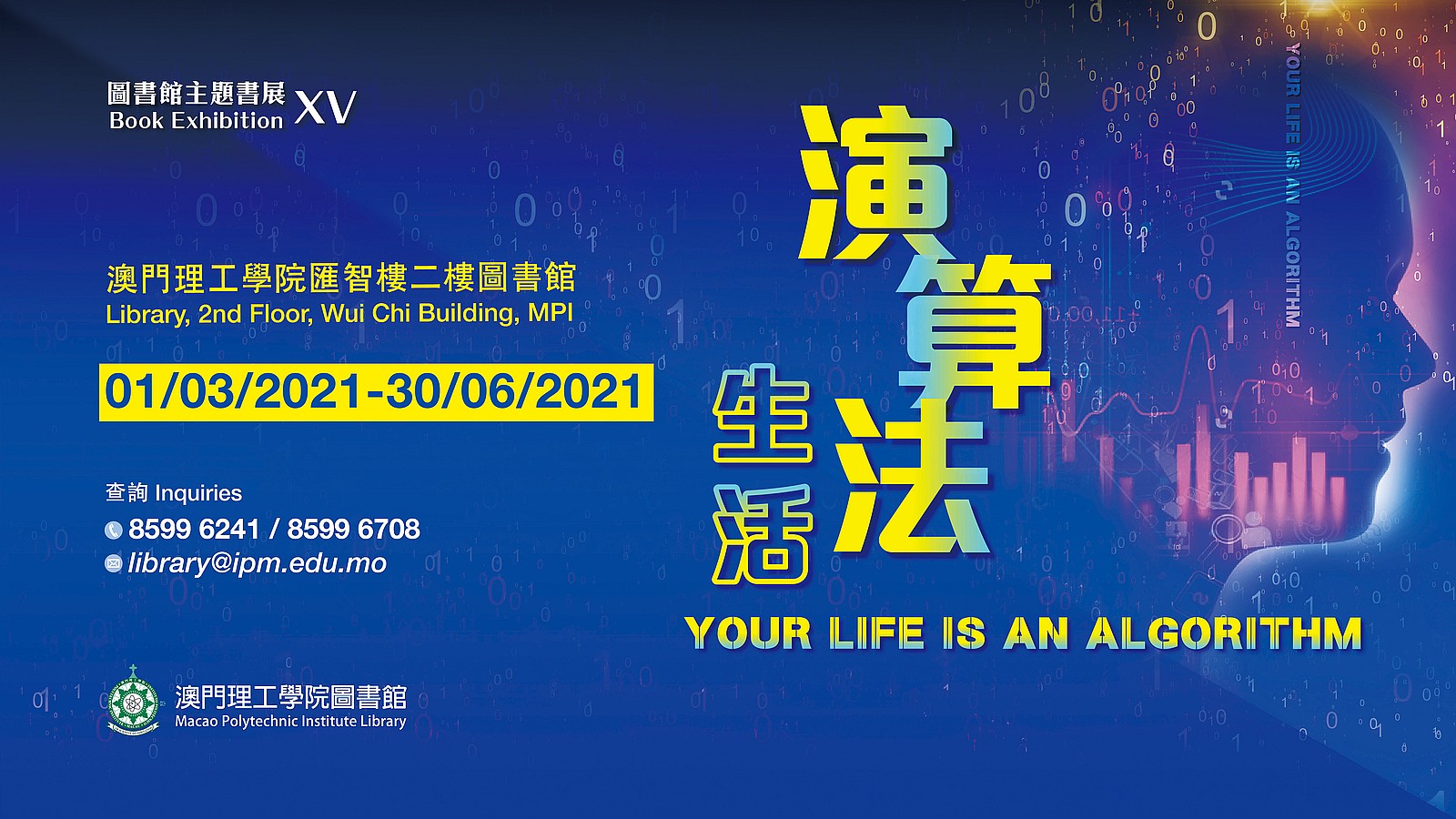 Book Exhibition XV
YOUR LIFE IS AN ALGORITHM
01/03/2021 - 30/06/2021
Library, 2nd Floor, Wui Chi Building, MPI
Enter your search terms, or leave the search box empty to search with only the COVID-19 filter.