Lam Kan Special Collection
Closed
Library (Taipa Campus)
Closed
Main Library
12:00 - 20:00
Item request has been placed!
×
Item request cannot be made.
×
Processing Request
MPI Libraries reopen from September 1 for the new academic year. In order to ensure full compliance with health and safety guidelines, the below measures need to be carried out. (
Read More
)
Book Exhibition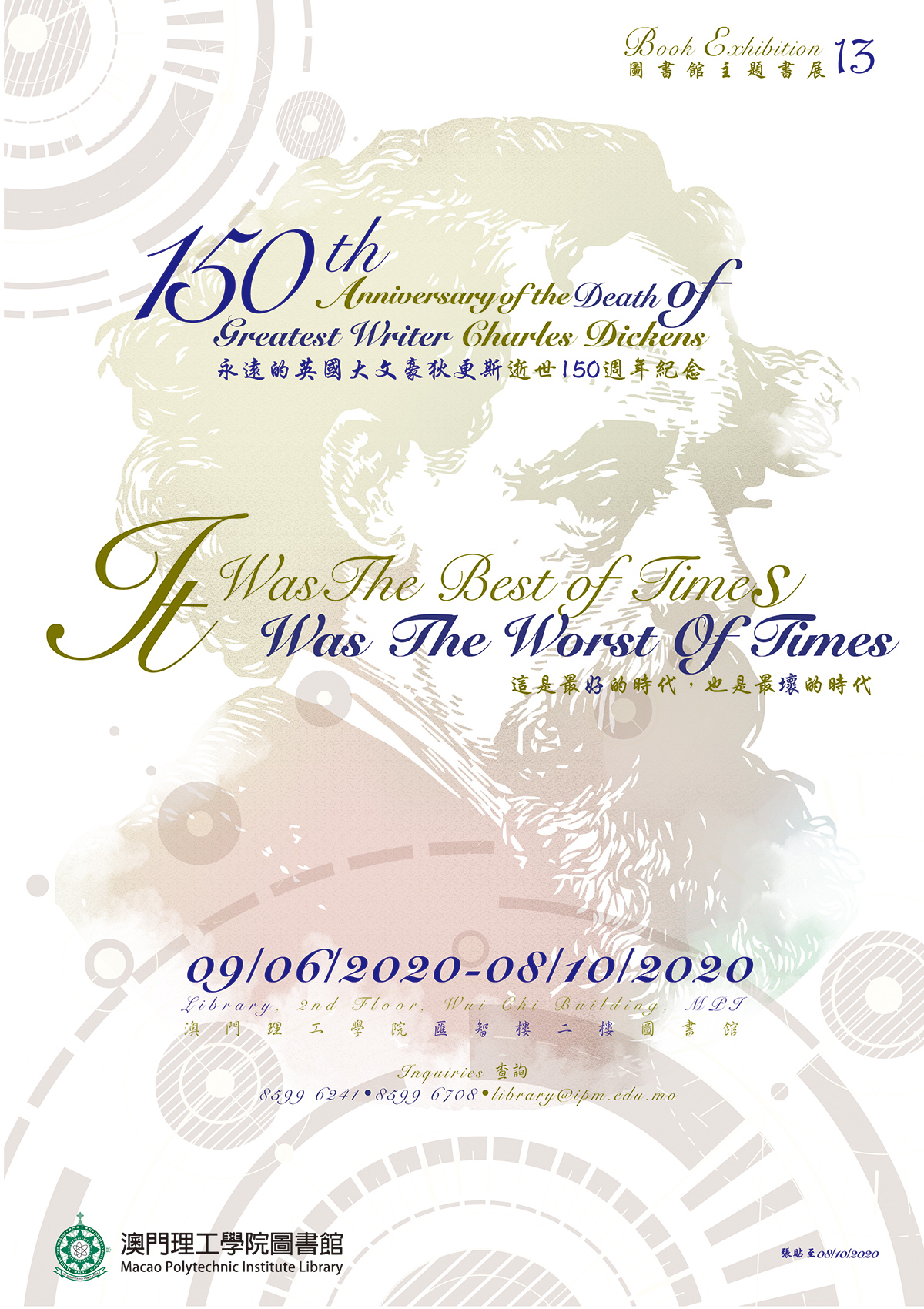 Book Exhibition XIII
"It Was The Best of Times, It Was The Worst Of Times" - 150th Anniversary of the Death of Greatest Writer Charles Dickens
09/06/2020 - 08/10/2020
Upcoming Events
No upcoming events currently.
Enter your search terms, or leave the search box empty to search with only the COVID-19 filter.